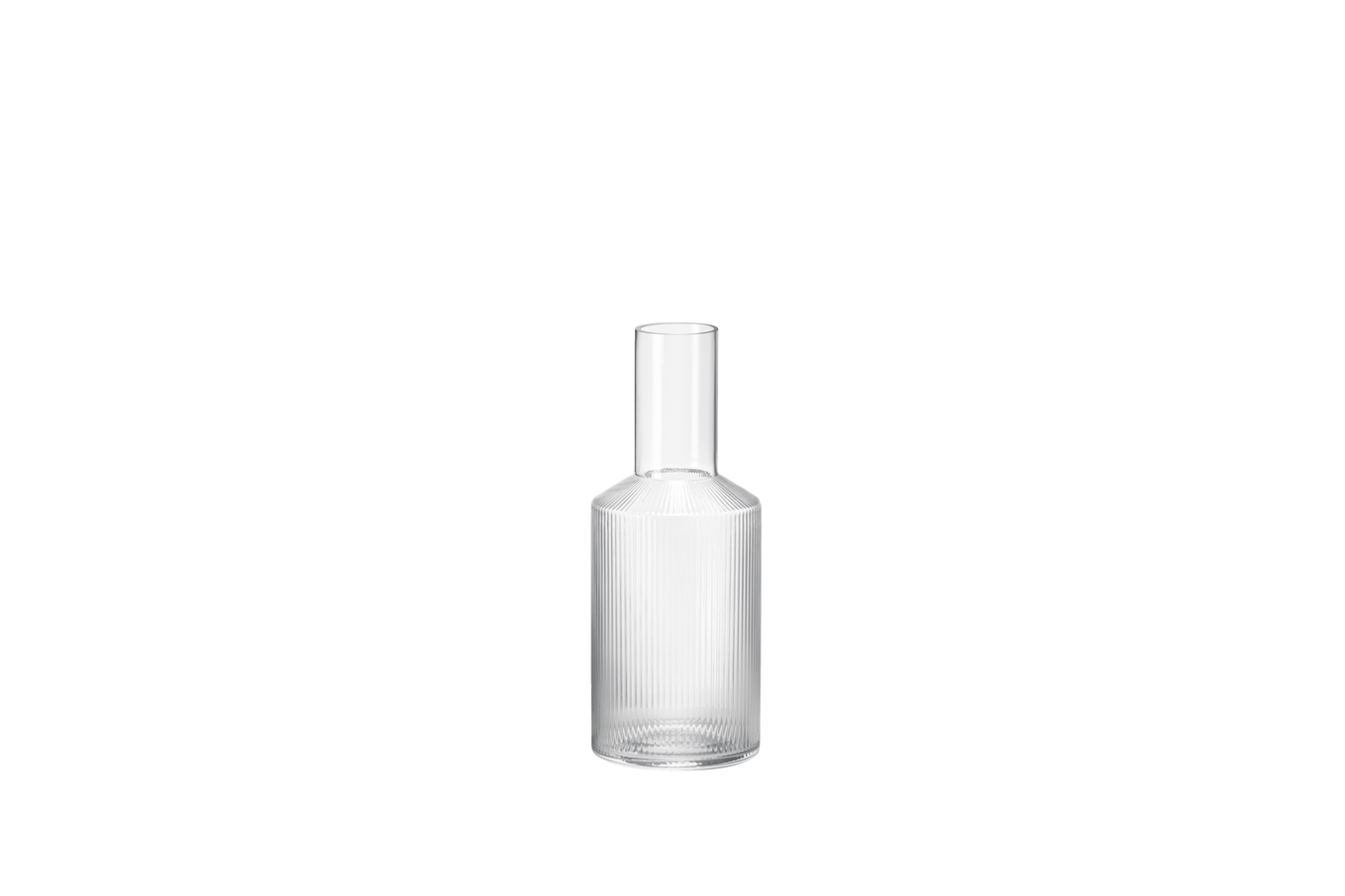 Ripple Carafe
From danish design house Ferm Living - Mouth-blown into the mould, this practical and beautiful carafe features a rippled design for a contemporary look. Fill with water, juice or your favourite drink and pour into the matching set of glasses for a stylish way to serve.
DETAILS
Size: H: 13.39" x W: 3.54"
Material: Mouth-blown glass
Care instructions: Dishwasher Safe
Can contain: 30oz
OBS. This item can not ship outside of United States
As we navigate expectations and dreams in the search for meaning and comfort, we long for a balanced life with room for chaos and calm, moments of reflection and times of joy. A place where we can be ourselves, realise the true value of things, and feel at home. Based on a passion for authentic design and clear functionality, we challenge ourselves to shape the future and take pride in creating products that help you balance the contrasts of life.
FERM LIVING'S soft forms, rich textures and deep colours allow you to create an authentic and composed atmosphere, while avant-garde shapes, striking patterns and curious details add a touch of the unexpected. From their base in Copenhagen, they work with artisans around the world, fusing the Scandinavian mindset with global skills and traditions.
EXPLORE MORE FROM FERM LIVING